vendredi 17 Nov. 2017 - 20h00
Atelier Marcel Hastir (étage 2)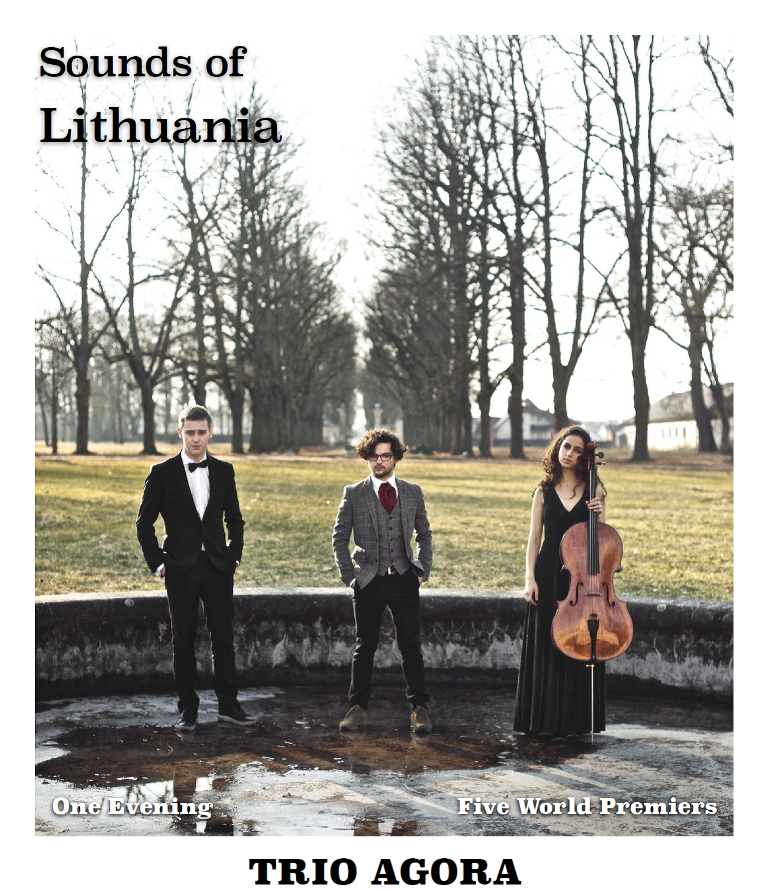 Žilvinas Brazauskas, clarinette, Natania Hoffman, violoncelle et Robertas Lozinskis, piano
Compositions en première mondiale écrites pour le Trio Agora – Oeuvres de :
Juta Pranulytė, LADA
Jonas Jurkūnas, Audiodoodle No.2
Algirdas Klova, Ferihymnia
Mykolas Natalevičius, Echoes of Silence
Joel Hoffman, Ei Jauga Jauga
TRIO AGORA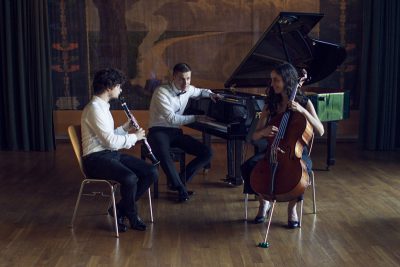 Trio Agora formed in May, 2015, and made their debut the next year, in March 2016, at the Schiermonnikoog Jong Talent festival (Holland). Since then, the trio was invited to perform in Germany, Belgium, and Lithuania and will give its Kaunas Philharmonic debut on March 10.
Trio Agora's first CD was recorded in September, "Music of Youth. » This project was an interesting opportunity to expand the clarinet-cello-piano repertoire by creating new transcriptions of music originally for other instrumentations, focusing on early works of Mendelssohn, Debussy, and Rachmaninoff to complement Beethoven's iconic Gassenhauer trio. Beethoven's trio was both the foundation of the clarinet-cello-piano genre and also a sort of transcription in its own right, as Beethoven himself wrote the work for clarinet or violin, ad libitum. "Youth" was released February 2017, thanks to the generous sponsorship of the Quandt family.
The name "Agora" comes from the idea that the trio is a meeting place, a connection forged by music between Berlin (Žilvinas), Brussels (Natania), Glasgow (Robertas), and Lübeck, the trio's second home.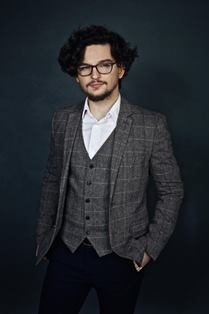 ŽILVINAS BRAZAUSKAS was born in 1991 in Lithuania and began his clarinet studies at the age of eight at the Kaunas J. Naujalis music school. Soon after he began participating in competitions such as the « Eduarda Medna Jaunais Klarnetists" competition, and first prizes and other awards gave him the opportunity to begin a solo career, playing with such orchestras as the Kaunas City Symphony Orchestra and the Lithuanian Symphony Orchestra, as well as developing his chamber music skills.
His first CD with the Kaunas String Quartet was released in 2009 (V. Bartulis – "The Coming One"), and his second CD, Rossini-Variations for clarinet and orchestra with the Kaunas City Symphony Orchestra was released a year later. Masterclasses with Prof. Hakan Rosengren, Prof. Eduard Brunner and Prof. Sabine Meyer brought him to continue his studies in Germany.
In 2010, Žilvinas began his studies with Prof. Sabine Mayer at the Musikhochschule Lübeck, where he was given the opportunities to appear in the Brahms Festival Lübeck, in the Mendelssohn-Halle in Hamburg, and in Start-Junge Künstler live on NDR Kultur Radio. He recently completed an ERASMUS semester at the Conservatoire Superior National de Musique et Danse de Paris.
Žilvinas was first prize winner of the prestigious "Felix Mendelssohn-Bartholdy Hochschulwettbewerb" in Berlin, where he also won a special prize from the "Freunde Junge Musiker" association. A third CD featuring Žilvinas with the pianist Violetta Khachikyan was recently released as a part of the prize. Žilvinas currently studies with Martin Spangenberg at the Hanns Eisler conservatory in Berlin.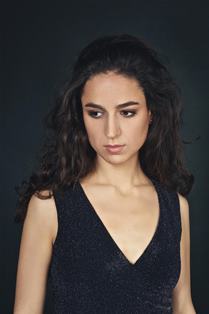 Born in 1992, NATANIA HOFFMAN began her cello studies at the age of four. She completed her bachelor's degree in 2014 with the highest honors, studying with Troels Svane in Lübeck (2012-2014) and Gustav Rivinius (2010-2012) in Saarbrücken. She currently studies at the Chapelle Musicale Reine Elisabeth with Gary Hoffman, and at the Brussels Conservatory with Jeroen Reuling.
As a soloist, Natania recently performed alongside her brother Benjamin Hoffman in the premiere of Joel Hoffman's "sizzle" at the National Center for Performing Arts in Beijing, China, with the Beijing Bamboo Flute Orchestra, under the baton of Hu Biao. Additionally, she has performed with the Orchestre Royale de Chambre de la Wallonie, the Cincinnati Symphony Orchestra, Cincinnati Symphony Youth Orchestra, and with the Lakeland Civic Orchestra, among others. Competitions won include first prize in « Giovani Musicisti, Città di Paola, » "Città di Cremona" 2016, and Natania was a prizewinner of international 'Giovani Musicisti'-Città di Treviso and "Premio Crescendo" Firenze, in 2013.
Natania participated in masterclasses and festivals such as the Schleswig-Holstein Music Festival, the Music Acadamy of the West, the Encuentro de Santander, and the Kronberg cello masterclasses, studying with Janos Starker, David Geringas, Frans Helmerson, and Natalia Gutman, among others.
As a chamber musician, Natania has toured Europe, the USA, China, and India and has held scholarships from "Villa Musica" and "Live Music Now" chamber music programs. She was a member of the Odisseo clarinet quintet, performed in festivals and concert series across the globe, was selected to work with the Takács quartet in the Music Academy of the West String Quartet Seminar, and has performed alongside artists such as Augustin Dumay, Joseph Kalichstein, Mihaela Martin, Gilles Apap, Latica Honda-Rosenberg, and Boris Garlitsky. She is currently a member of Trio Agora, who debuted in March 2016 at the Schiermonnikoog Festival (Holland) and released their first CD February 2017.
Additionally Natania toured Europe with the Gustav Mahler Youth Orchestra, and was principal cellist of the Cincinnati Symphony Youth Orchestra.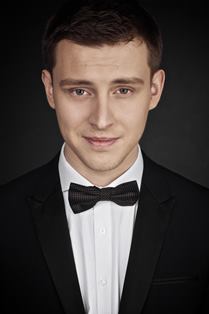 ROBERTAS LOZINSKIS currently studies with prof. Fali Pavri at the Royal Conservatoire of Scotland. He has previously studied with prof. Zbignevas Ibelgauptas at the Lithuanian Academy of Music and Theatre and also spent one year as an exchange student at the Berlin University of the Arts where he studied with prof. Elena Lapitskaja.
Robertas became a prize-winner in more than 20 international piano competitions in such countries as the United Kingdom, Germany, Czech Republic, Greece, Italy, Latvia and Lithuania. In May 2015 he won the 1st Prize and the Audience Prize at the prestigious Sheepdrove Piano Competition in England. In September 2015 he won the 1st Prize at the International M.K.Čiurlionis Piano and Organ Competition as well as the Audience Prize, National Philharmonic Prize and the Special Prize for the best performance of M.K.Čiurlionis pieces.
His next year's concert engagements include a performance of a Second Piano Concerto by Sergei Rachmaninoff with the Moscow State Symphony Orchestra and the Royal Scottish National Orchestra. Also, he will play as a soloist with the Lithuanian National Symphony Orchestra at the opening of 2016-2017 Concert Season of the Lithuanian National Philharmonic Hall. In addition, he will be giving concerts in Scotland as well as Costa Rica, Czech Republic, Hungary, Lithuania and other countries.
Robertas took part in master classes with such famous pianists as Mikhail Voskresensky, Dmirti Bashkirov, Oliver Kern, Pascal Devoyon, Ivari Ilja, Petras Geniusas, Stanislav Pochekin, Steven Osborne, Hortense Cartier-Bresson, Ian Fountain, Elisabeth Leonskaja and others.
Robertas has been a recipient of scholarships from Mstislav Rostropovich and Roderick F. Tuck support funds. As a chamber musician he has successfully participated in international chamber music competitions and festivals. He has also received acknowledgements from the President and the Prime Minister of Lithuania for international awards and achievements.
Réservations recommandées (ci-après) – Entrée: 15 € (7 € Etudiants et enfants de moins de 12 ans)
Après le concert le verre de l'amitié vous sera offert, en compagnie des artistes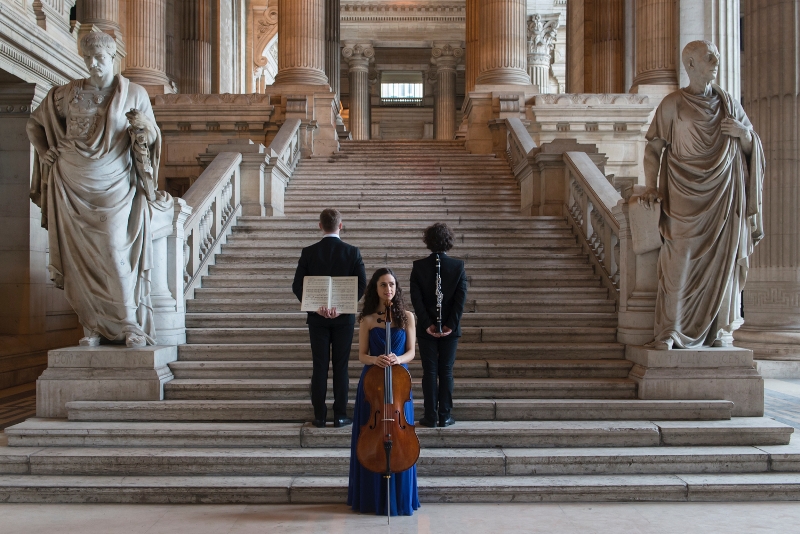 Réservations
Les paiements s'effectuent uniquement en espèces à l'entrée des événements.
Les réservations sont closes pour cet événement.