samedi 23 Juin. 2018 - 20h00
Atelier Marcel Hastir (étage 2)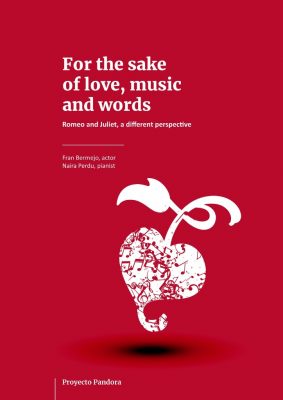 Naira Perdu, piano/Fran Bermejo, acteur – Roméo et Juliette
op. 75, 11 pieces pour piano de Prokofiev – mise en scène du texte de Shakespeare
« Performance » subtile qui transporte le public au coeur de l'histoire des amants de Verona et au cœur de la musique de Prokofiev.
"FOR THE SAKE OF LOVE, MUSIC AND WORDS"
We want to transport you to the very core of Romeo and Juliet story; The crossroad between Shakespeare and Prokofiev through an intimate and unprecedented performance beyond the limits of the concert.
Prokofiev's piano pieces for Romeo and Juliet grant the story the mysterious and magical atmosphere of a fairytale full of light and darkness. The way the hurricane of feelings of the characters is translated into music denotes how Shakespeare and Prokofiev met in a perfect connection, without even living in the same period of history, for the sake of love, music and words.
Both, pianist and actor, will be the storytellers of this tragedy that speaks about very authentic parts of the human being, leaving nothing aside: innocence, tenderness, passion, love, hate, irony, madness and death…But music and poetry can be at the same time terror and beauty, wild and tender.
Music and poetry can carry the weight of a tragedy while bringing us the solace.
We believe the duty of an artist is to face all these feelings and transform them into light:
For the sake of love, music and words.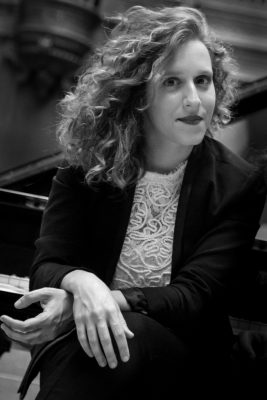 NAIRA PERDU was born in Spain in a family that combines Spanish, English, Persian and Brazilian roots. She had her first contact with the piano at home with her mother and started the conservatory studies in Almería, city where she also wrote her first poems, some of them collected in different literary magazines and more recently in the poetic anthology "La luz más bella".
She studied Piano Bachelor Degree at the Real Conservatory of Murcia, Spain obtaining "High Distinction" for her final recital, in the class of prof. Pilar Valero, who will always be for her an important mentor and guide.
During that period, she completed her education attending to the International Piano Festival « Primavera Pianistica » in Belgium (2009-2012), studying with the pianist Imre Rohman at the University of Alcalá de Henares (2011-2012) and receiving masterclasses from great pianists like Fabio Bidini, Jean-Claude Vanden Eyden, Claudio Martínez Mehner, Nino Kereledize, among others.
Naira has played in Spain, France, Belgium, Germany, Italy, Israel and Portugal and since 2012, she has collaborated in several occasion with the Murcia Symphony Orchestra since 2012, also as a soloist; Saint-Saëns Carnival of the Animals (March, 2014) and Mozart Concerto for 2 pianos K.365 (November, 2015).
Deep lover of the Chamber Music repertoire, she played for a period in a duo with the pianist Vicente Prieto; together they played recitals in different countries and performed as soloists in the Bach Concerto for 2 pianos in C minor BWV 1060 with Elche Symphony Orchestra (October,2011). In 2016, they received a scholarship to attend the International Piano Festival in Tel Hai (Israel) with the Kanazawa-Admony Piano Duo and in February 2017 they played in a "world premiere" choreography from Ivan Vassiliev, with the first dancers from the Bolshoi theater of Moscow.
In 2014 Naira moved to Brussels to study the piano Master Degree at the Koninklijk Conservatorium in the class of prof. Boyan Vodenitcharov, that had a strong influence in her musical perception. Last June (2017) she finished the Master with "High Distinction". At the present days she finds inspiration and guidance in prof. Aquiles delle Vigne to continue walking through the restless path of development.
During the spring 2018, she will start collaborating with the Symphonic Orchestra of Bilbao (BOS) and in April will be the premier of her project with the actor Fran Bermejo "For the sake of love, music, and words?" around Prokofiev's piano pieces for "Romeo and Juliet" in Spain and Belgium…project in which Naira found a way to connect her passion for poetry with her musical world.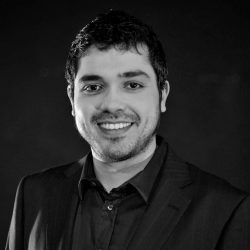 Fran Bermejo (Murcia, 1977) graduated from the "Real Conservatory for Drama" of Murcia, Spain. in 2002 with a degree in Musical Interpretation. He broadens his training in courses with Ángel Facio, Ángel Burgos and Luis Santamaría, Isabel Úbeda, Carles Castillo and José Carlos Plaza among others.
He has worked in different theater productions such as "Fuenteovejuna", directed by Ángel Facio and nominated for the Max Revelation of 2002, "The Rocky Horror Show", "El encanto sin encanto", "Histories to be told", "Hippopotamus", "I am my story", "La perrera" and "The strange journey of the pianist".
He founded the company "El Hechizo Teatro" and he participates in its projects since its beginnings: "Jojo", "Yo Diva", "The two Venetian twins" (nominated for the Max revelation in 2012), "The Emperor's evenings", "Cabaret Submarino", "Oasis of Smiles"….
Fran collaborates with the Murcia Symphony Orchestra in many projects: together with el Hechizo teatro in "Pulcinella", "Story of a soldier", "Peer Gynt", "Dream of a summer night" and "La juguetería fantástica"; with Pilar Sola in "I am not afraid"; with Teatro de la Entrega in "El instrumento rey, el piano" and as a narrator for "The Swan of the Lakes", "Lo popular se oculta en lo culto" and "La patrulla canina".
Since 2012 he has been part of the Zoo Cabaret, a group that has carried out more than fifteen shows of magazines, varieties and cabaret and with which he makes the TV humour program "Ensalá de bichos".
In the audiovisual field, he takes part in different short films such as "Yo nunca lo sería" (Acésit en Creajoven 2013), "Nhada", "Mejor pedirlo tú" (with numerous official selections),… He also takes part, among other things, in the video-illustration for the book "Las leyes de la frontera" or in the video "The New El Dorado" for the British video-artists group The Common Culture.
Since 2004 he has been working with "Anaya" publishing house in educational centres in the Region of Murcia, carrying out activities to encourage reading and storytelling. He has also worked with Bruño and Everest publishing houses.
He has participated in the Yehudi Menuhin Foundation's MUS-E program in different centres in the region from 2004 to 2007, as well as holding theatre, movement, cinema and laughing therapy workshops with children, young people and adults.
At the present days Fran combines his activity at the group "Zoo Cabaret" with other different projects such as a performance for Stravinsky's "Rate of Spring"with the Murcia Symphony Orchestra for the "Teatro Circo" in Murcia and the premier of his project together with the pianist Naira Perdu "What about love, music and words?" around Prokofiev's piano pieces for "Romeo and Juliet" in Spain and Belgium with her musical world.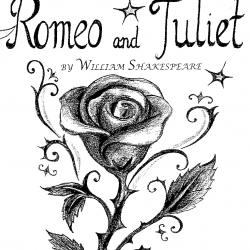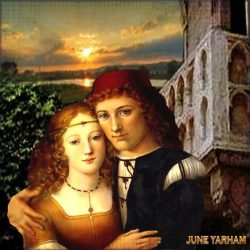 Réservations : ci-après – Entrée: 15 € – 6 € enfants de moins de 12 ans)
Après le concert le verre de l'amitié vous sera offert, en compagnie des artistes
Réservations
Les paiements s'effectuent uniquement en espèces à l'entrée des événements.
Les réservations sont closes pour cet événement.