dimanche 20 Juin. 2021 - 18h30
Atelier Marcel Hastir (étage 2)
Programme :
F. Schubert – Fantaisie en mineur D.940
M. Ravel – Ma Mère l'Oye
I. Stravinsky – Le Sacre du Printemps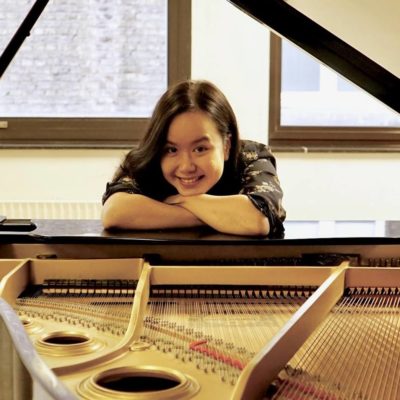 PHUNG BAO NGOC :
Born in 1991, Vietnam, in a non-musicians family. She started piano when she was 10 years old. After 1 year, she enrolled in Ho Chi Minh Conservatory of Music and worked with Professor Ngo Thi Ngoc Lan for 12 years. During this time, she collected plenty of scholarships from global government and school (Toyota Scholarship, Kumho Scholarship). She participated in a number of concerts in Vietnam such as The International Piano Festival 2011, The « Autumn Melodies ». She was one of the members of the Saigon Classical Music Group, which organizes concerts, presenting classical music to young-age Vietnamese audiences. In 2015, she continued studying piano in the Royal Conservatory of Liège with Professor François Thiry, Jean Schils and Etienne Rappe. Meanwhile, she is also following chamber music under the class of Professor François Deppe, and having a lot of advice from the other teachers: Kimiko Nishi, Thibaut Lenaerts, Vincent Royer, Audrey Gallez and Olivier Vanderschaeghe.
Strongly influenced by great composers such as Beethoven, Brahms and Prokofiev, she understands the meaning of inseparable between emotion and minding, that technical and feeling should be interested the same way in art.
Breakthrough limits herself, challenging herself with « new music » from the 20th century. « To know where I am standing and what I will stand for, to understand more about couture, arts, also meeting and learning from new people is one of my habitation », she moved to Europe of purpose more than just practice, finding her own self travelling is a great way to learn, to grow and to earn more materials to build up her very own sound.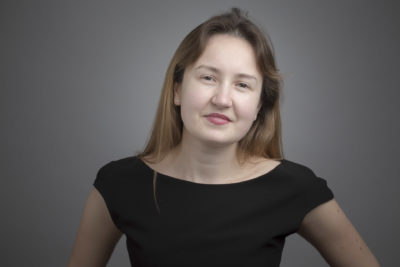 KRISTINA KEBET :
Born in 1987 in Zabok, Croatia, she had her piano recital début in Zagreb at the age of 15 and her first piano concerto performance at the age of 16 with the City Orchestra of Pärnu in Estonia.
Her career includes international solo performances, world premières of contemporary music, live broadcasts on Croatian National TV and Radio (HRT) and a diverse range of artistic projects and collaborations (e.g. EPTA Congress in Rome, Music Biennale Zagreb awarded with the Special Rectors' Award of the University of Zagreb). She had the honour of performing in the house of Franz Liszt in Weimar as a part of the European commemoration of the 200th anniversary of his birth. In spring 2013 she was invited by the Croatian Embassy in Brussels to perform in the honour of Croatia's accession to the European Union at the ceremony in Luxembourg. Her former musical activity also covers being a docent on the Hochschule für Musik und Tanz in Köln, Germany during 2011 and 2012.
Internationally, her education includes the obtained Master of Arts – Magna cum Laude degree in solo performance in the class of professor Alan Weiss and Master of Arts – Chamber Music at Lemmensinstituut in Leuven, piano accompaniment Master of Arts in the class of prof. Jean-Pierre Moemaers on the Conservatoire Royal de Liège, Belgium and studies at the Hochschule für Musik Franz Liszt in Weimar, Germany in the class of professor Grigory Gruzman. She has also received musical advices from Lilya Zilberstein, Andrey Pisarev, Désiré N'Kaoua, Boris Giltburg, Daniel Rivera, David Miller, Dina Joffe, Diane Andersen, Eugen Indjic, Pietro Da Maria and Sergio Tiempo. During her education in Croatia she has graduated in the class of professor Dalibor Cikojević with degrees Classical piano performer and Piano pedagogueon the Music Academy in Zagreb and was under previous mentorship of Ljerka Čavić-Tomčik, professor Arbo Valdma on GU 'Elly Basic' and Slavica Viličić at Elementary Music school 'Ksaver Sandor Gjalski' Zabok.
Her wide chamber music repertoire has made her a wanted accompanist and chamber music collaborator. In 2018 she was the official piano accompanist in ClarinetFest Young Artist Competition in Oostende, Belgium and was the pianist of Midsummer Mozartiade Festival in Bruxelles in the production of the opera Cosi fan tutte. In 2017 she had been the official piano accompanist of the 4th International clarinet competition in Ghent, Belgium and has been involved in the production of opera Don Giovanni in the Théâtre des Martyrs, Bruxelles under the direction of maestro David Miller. She lives in Belgium and owns a company with purpose of giving individual private lessons of piano and chamber music.
She had also performed in concert series « Pulcheria concerten« , « Edegemse concerten« ,"Lisinski subotom", "Mladi u Lisinskom" and "Virtuoso". Her work My Mums' Stories for which she is the author of both music and lyrics, was performed at the Croatian Children Festival in 2005 and subsequently released on a compact disc.
Réservations voir ci-après – Entrée: 15 € – 7 € (étudiants et enfants de moins de 12 ans)
Réservations
Les paiements s'effectuent uniquement en espèces à l'entrée des événements.
Les réservations sont closes pour cet événement.