samedi 22 Fév. 2020 - 20h00
Atelier Marcel Hastir (étage 2)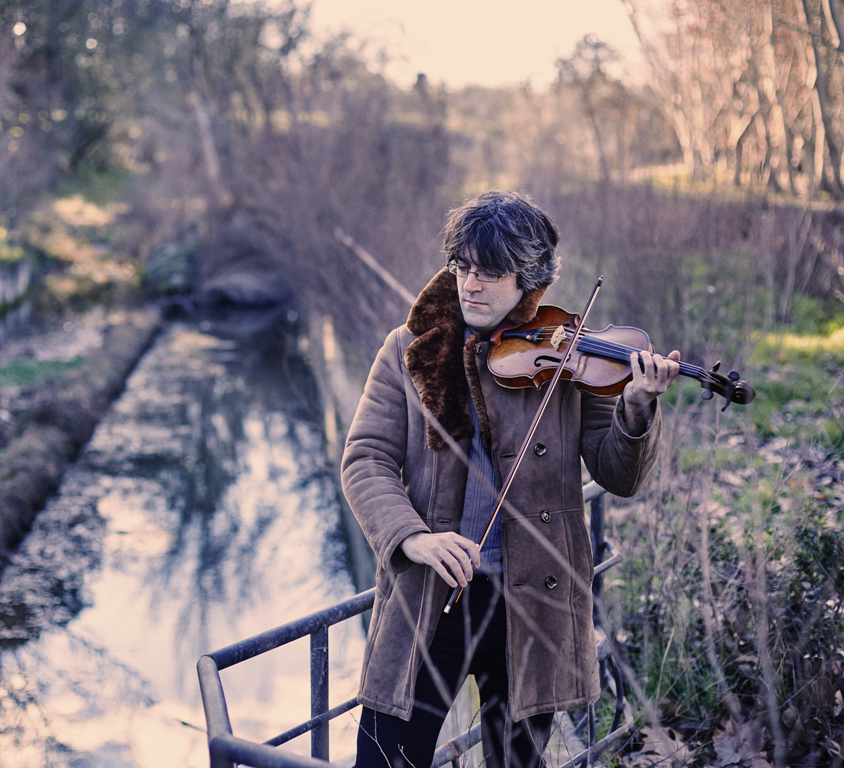 LA ÚLTIMA ROSA DE VERANO – LAST ROSE OF SUMMER
Sonata No.1 de Eugène Ysaÿe (13 min)
Nel Cor Più non mi Sento, Niccolò Paganini (12 min)
A Paganini, Alfred Schnittke (14 min)
Sonata No.5 de Eugène Ysaÿe (12 min)
The Last Rose of Summer, Heinrich Wilhelm Ernst (12 min)
https://www.youtube.com/watch?v=A0WHqZB2fAA
BIO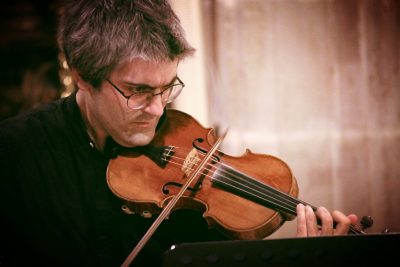 "…Pablo Suárez exudes virtuosity, musicality and stylistic adjustment…" (RITMO). "…Suárez is a unique violinist who is not satisfied with repeating pre-established stylistic models, who does not want to follow any tradition, but wants to pursue his own inner truths and present them exactly as they are, without adornments. His touch with the violin is clean and bright, concise and sharp. His contact with the bow is subtle and non-incisive, exploring fresh sonorities."
"…this allows Suárez to confront the virtuosity and sentimentality of Ysaÿe, like the elegance of the French language, which is lyric and at the same time Cartesian, which never loses its head nor its heart, but enchants with its beauty. Suárez displayed the musical discourse of each sonata yet maintained the sense of their unity, never disconnecting the six sonatas or the movements that they form. He transmitted this concept of totality to the audience, which listened breathlessly, taken away by the magical voice of the violin." Mónica Pagés.
Pablo Suárez was born in Madrid and studied with Nicolás Chumachenco in the Hochschule für Musik in Freiburg; with Salvatore Accardo in the Accademia "Walter Stauffer" in Cremona and in the Accademia Musicale Chigiana in Siena; and with Augustín Dumay in Brussels. Other important influences in Suárez´s development include Gonçal Comellas, Victor Martín, J. Ellermann, Franco Gulli and Igor Ozim.
Suarez has been the guest violinist at the Orchestre Philarmonique de Marseille, Orchestre National Bordeaux Aquitaine, Orquesta Sinfónica de Galicia, Orquesta de Cámara Reina Sofía, Helsinki Philharmonic Orchestra, Royal Danish Orchestra, Trondheim Symphony Orchestra and Iceland Symphony Orchestra, among others.
Suárez has played numerous concerts and recitals in Spain, Germany, Ukraine, France, Italy, Switzerland, Great Britain, Iceland, Canada, Turkey, Finland and Norway.
He has recorded for Radio France, RAI Italia and Radio Televisión Española and has collaborated with artisits like Maurizio Pollini, Bruno Giuranna, Jean Jacques-Kantorow, Lawrence Foster, Christophe Rousset, among others.
In 2011, he founded the Ensemble Praeteritum, a group in which he performs in festivals and concert halls like la Fundación Juan March, la Red de Teatros de la Comunidad de Madrid y Castilla-La Mancha, y el Festival de Música Sacra de Madrid, among others. In December of 2014, the Ensemble recorded a "senza fine" version of Vivaldi´s "The Four Seasons" on the QTV Classics label. The recording is based on an original idea in which each season and movement is connected to the next through cadences and improvisations, thus creating an uninterrupted performance.
Suárez has recently recorded Eugène Ysaÿe´s Six Sonatas for violin for the Solé Recordings label.
Pablo Suárez is currently a violin professor at the Conservatorio Superior de Música de Aragón, and director of the Ensemble Praeteritum. He also performs with the group La Tempestad, directed by Silvia Márquez.
He plays a Nicola Gagliano violin (Nápoles, 1780).