vendredi 26 Avr. 2019 - 20h00
Atelier Marcel Hastir (étage 2)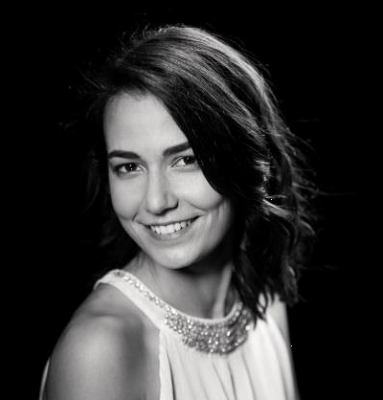 Inès Filipe, piano
Au programme
Prokofiev, Debussy and works by great Portuguese composers of the 20th century
Mrs Matos Filipe began his piano musical studies in the academic year 2004/2005, at the same time of musical studies she attended a degree in Civil Engineering at the University of Aveiro that finished in 2014. Also in the same academic year she finished high school, in Piano, at Conservatory of Music Calouste Gulbenkian, Aveiro, in the class of Professor Isabel Patricia Sousa, with the highest rating. She represented the Conservatory of Music in artistic exchanges with other schools in Portugal, Spain and Germany.
Inês Filipe was chosen to incorporate in 2012 and 2013 the youth national orchestra and OCPzero. She was selected to act solo at CCB in Lisbon. She also performed solo at the Music House in Porto under the « 100 Pianists for Dona Helena » in 2013 and 2014. Mrs Filipe won several awards national and also international piano competitions. She was awarded in the following national and international competitions: Piano Competition of the Conservatory of Music of Aveiro editions XI, XII, XIII, XIV, XV, XVIII; Competition Elisa Pedroso 2009; IV Edition Competition Elisa Pedroso; VII Paços Premium Competition; XV International City Competition of Fundão; London Grand Prize Virtuoso 2017 (Senior Category); Award Frederico Freitas 2017.
She participated in the International Piano Week of Óbidos (SIPO) 2012 and 2013 and was awarded in 2012 with the Antena 2 Prize – was subsequently presented in a solo recital recorded and broadcast live to Antena 2 (National Radio). She performed in April 2017 at Elgar Room (London) under the London Grand Prize Virtuoso 2017. She also participated in the PianoPorto 2017 festival and in the MusicAlp 2017 festival (France). She participated in the series « Hands on Piano 2018 », performing a recital entirely devoted to contemporary works by Portuguese composers. She performed solo with the Filarmonia Orchestra of Beiras in 2018, playing the Concerto for piano by M. Ravel in Sol.
Nowadays she also integrates chamber music projects as Arsis Trio, a group formed in 2017 with violist Francisco Lourenço and clarinetista Ângelo Santos. This trio works regularly with Professor António Pereira. Arsis Trio has already attended several master classes with teachers such as Ana Bela Chaves and António Figueiredo, and also receives advice from the pianist and pedagogue Fausto Neves. It is publicly presented regularly in places such as the University of Aveiro, Capellades-Barcelona, among others. Arsis Trio was recently selected to participate in the concert cycle « Musicals Parcs 2018 » in Bercelona.
Inès Filipe participated regularly in Master Classes of piano, having worked with teachers Jaime Mota, Paulo Oliveira, Constantin Ionescu-Vovu, Constantin Sandu, Luís Pipa, Boris Berman, Josep Colom, Paul Badura-Skoda, Luiz de Moura Castro and Aquilles Delle Vigne. She completed in 2017 the Degree in Piano Performance with a high classification, in the class of Professor Fausto Neves at the University of Aveiro. In the present academic year she attends postgraduate in performance of piano in Conservatori Superior Del Liceu Barcelona, in the class of the pianist Josep Colom.
https://www.youtube.com/watch?v=MNMqn9qL924 (Inès Filipe – S. Barber, Excursion op.20 n°1)
https://www.youtube.com/watch?v=33aLJriGriA ( Inês Filipe – M. Ravel, Piano Concert in G, 1mv)
https://www.youtube.com/watch?v=7SuLk11oF5g (Inês Filipe, piano – A. Fragoso, Nocturno em RébM)
Réservations ci-après – Entrée : 15€ – 7€ (enfants de moins de 12 ans)
Après le concert un verre de l'amitié « portugais » vous sera offert par l'Ambassade du Portugal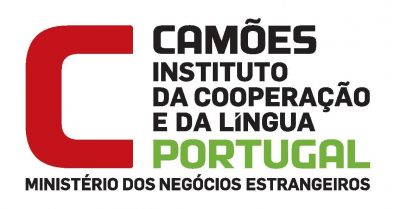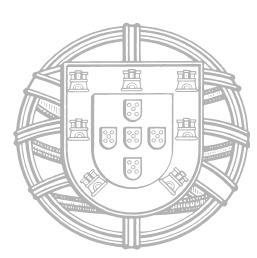 Réservations
Les paiements s'effectuent uniquement en espèces à l'entrée des événements.
Les réservations sont closes pour cet événement.