vendredi 22 Nov. 2019 - 20h00
Atelier Marcel Hastir (étage 2)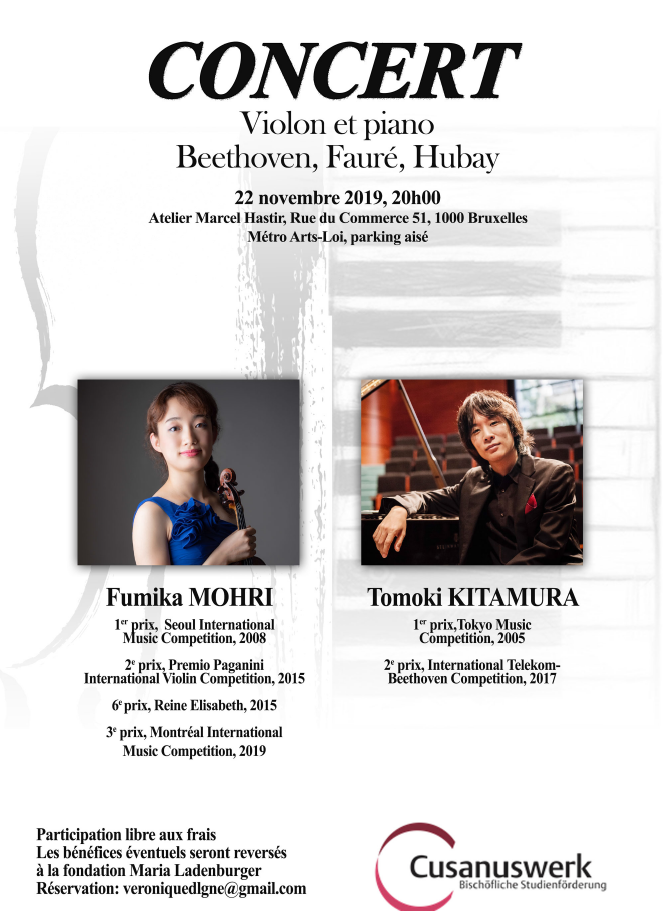 Les bénéfice
s
éventuels seront reversés à la fondation
Maria Ladenburger
Au programme
Ludwig van Beethoven , Sonate pour violon et piano no.6
Gabriel Fauré, Sonate pour violon et piano no.1
Jenö Hubay, Carmen Fantasie Brillante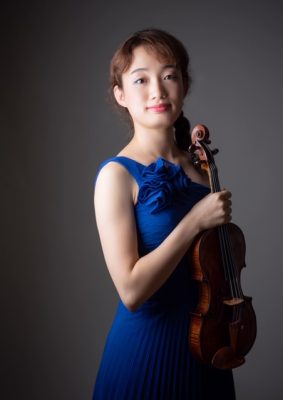 Fumika Mohri, violon
In 2012 Fumika Mohri wonthe first prize in the Seoul International Music Competition becomingthe youngest ever and very first Japanese first-prize winner in the history of the competition. In 2015 she won the second prize in the Premio Paganini International Violin Competition and the sixth prize in the Queen Elisabeth International Music Competition.In 2019 she won the third prize in the Montreal International Music Competition.
As a soloist, Fumika Mohri has performed with major orchestras such as the Tokyo Symphony Orchestra, the Korean Symphony Orchestra, the Orchestre National de Belgique, Brussels Philharmonic and Kremerata Baltica. She has appeared in numerous music festivals and concert series such as the Takefu International Music Festival (Japan), the Cervo Festival (Italy) and the Kronberg Academy Festival (Germany),and has collaborated with eminent artists including Sir András Schiff, Abdel Rahman El Bacha, Ilya Gringolts, Nobuko Imai, Tabea Zimmermann and Tsuyoshi Tsutsumi. She gave her debut recital at Kioi Hall, Tokyo in 2016.
Fumika Mohri was born in Japan in 1994 and began playing the violin at the age of three. She has studied with Kaori Tajiri, Sachika Mizuno, and Koichiro Harada. In 2014 she completed the Soloist Diploma Course of the Toho Gakuen School of Music.Since2015 she has been studying at the Kronberg Academy with Mihaela Martin.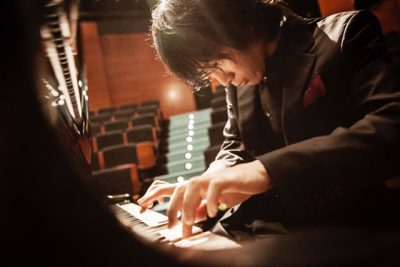 Tomoki Kitamura, piano (foto ⒸDan Hannen)
Born in Aichi (Japan) in 1991, Tomoki Kitamura began playing piano at the age of three.
Since he won the 1stprize(2nd prize was not awarded) and the Grand Jury Prize at the prestigious Tokyo Music Competition at the age of 14,he started his career in Japan. Thereafter he has got prizes at important international piano competitions including Hamamatsu, Sydney and Leeds. In 2017 he won the 2nd prize at the international Telekom-Beethoven competition in Bonn. Today Tomoki Kitamura constantly appears in the prestigious concert halls in Europa and Japanas a recital pianist, soloist of orchestra , chamber music player, and also as a fortepianist. In 2019he was invited to important music festivals such as Beethovenfest Bonn(Germany), Gradus international piano festival (Denmark). His 3solo CDs received favorable reviews on the prestigious magazines in Japan.
He has been learning Piano with Prof.Kei Itoh, Prof.EwaPobłocka and Prof.Rainer Becker. After graduation his Diplom with the distinction from Universität der Künste Berlin in 2017, he continues his study with a big interest in the researching historical interpretation and instruments with Prof.Jesper Christensen at Hochschule für Musik und Darstellende Kunst Frankfurt am Main.