vendredi 28 Avr. 2023 - 20h00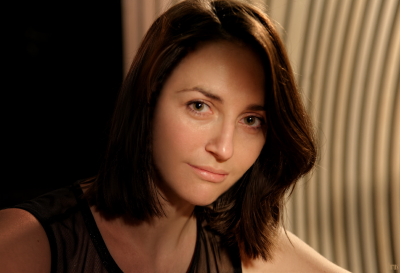 Agata GÓRSKA-KOŁODZIEJSKA graduated from the Grażyna and Kiejstut Bacewicz Music Academy in Łódź in 2003, gaining a diploma with distinction in the piano class of Professor Maria Korecka-Soszkowska. She also studied chamber music performance with Professor Krystyna Hussar-Moczulska. In 2005 she finished her postgraduate master studies in piano performance under the guidance of Maria Korecka-Soszkowska. In 2004 she joined the faculty of her alma mater. In 2011 she gained a doctorate in music from the Music Academy in Kraków.
Agata Górska-Kołodziejska's honours include Second Prize at the International Piano Competition in Lithuania (2012) and Third Prize at the International Piano Competition for Young Performers in Helsingør, Denmark (2001), as well as awards and honourable mentions for best accompanist at the 9th Halina Słoniowska Vocal Competition in Duszniki-Zdrój (2008), the 5th Halina Halska Vocal Competition in Wrocław (International Edition, 2009), and the 11th Intercollegiate Vocal Competition 'In the circle of Slavonic vocal music' in Katowice (2009).
She performs regularly both as a soloist and chamber musician, including a series of concerts 'Music at the Łodź University of Technology' and the 1st Łódź Festival of Science and the Arts (the concert hall of the city's Artur Rubinstein Phihlharmonic). She has given concerts in numerous venues in Łódź (City Museum, Herbst Palace, Biedermann Palace, the Polish Academy of Sciences), the Museum of Manor House Interiors in Tubądzin, the Palace in Sanniki, the Castle in Oporów, the Museum of Pabianice and Wrocław Opera. She has also performed in Warsaw and its environs (the 'Musical Floralia – Music in Flowers' International Piano Festival in the Botanical Gardens in Powsin nr Warsaw, the Chopin Institute, Chopin's birthplace manor in Żelazowa Wola). Foreign tours have taken her to Belgium, Bulgaria, Lithuania and Tunisia. She was a member of the jury of the International Piano Competition in Tunis (2013) and gave masterclasses for Tunisian students in Hammamet (2013). She also worked closely with the prominent soprano, Professor Teresa Żylis-Gara, during the masterclasses in Radziejowice.
Her repertoire spans music from the Baroque to the present, with a special focus on early-R omantic Polish music and Chopin. She specializes in the performance of solo music and music for four hands, as well as an accompanist in song recitals.
She is the author of The Style Brillant in Early-Romantic Polish Music (Łódzkie Towarzystwo Naukowe, 2012). Her recordings include a selection of songs by Claude Debussy (with Beata Zawadzka-Kłos), Mikołaj Čiurlionis's solo piano miniatures (Łódź Music Academy Edition, 2013), a sonata by Domenico Scarlatti (for Polish Radio, 2004) and songs by Andrzej Hundziak with words by Halina Poświatowska (premiere recording, with Beata Zawadzka-Kłos).
Since 2012 she has served as Deputy Dean of the Department of Voice and Drama at the Grażyna and Kiejstut Bacewicz Music Academy in Łódź.
Réservations
Les paiements s'effectuent uniquement en espèces à l'entrée des événements.