samedi 13 Nov. 2021 - 20h00
Atelier Marcel Hastir (étage 2)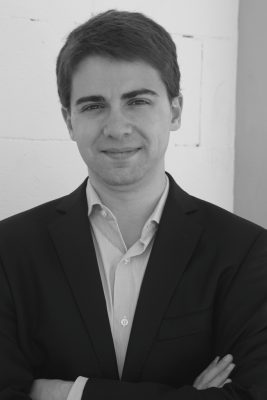 Récital de piano – Programme
L.V. Beethoven: Six Variations in F Major, Op. 34
Schumann: Carnaval, Op. 9:
I.Préambule – II. Pierrot – III. Arlequin – IV. Valse noble – V. Eusebius – VI. Florestan
VII. Coquette – VIII. Replique – IX. Sphinxs – X. Papillons –
XI. ASCH – SCHA. Lettres dansantes – XII. Chiarina – XIII. Chopin – XIV. Estrella
XIV. Reconnaisance – XVI. Pantalon et Columbine – XVII. Valse allemande
XVIII. Paganini – XIX. Aveu – XX. Promenade – XXI. Pause
XXII. Marche des Davidsbündler contre les Philistins
Copland: El Salon México (Arr. Leonard Bernstein)
Bernardo Santos
Bernardo Santos is a Portuguese pianist and President of the World Piano Teachers Association (WPTA) Portugal. With performances ranging over four continents, Bernardo has played in venues such as the Casa da Música, Convento de São Francisco, Teatro Rivoli in Portugal, Sala Cecília Meireles, Amazon Theatre and Palácio das Artes in Brazil, Fairfield Halls, Royal Albert Hall and St. James Piccadilly Church in London, National Concert Hall and the Tonhalle Düsseldorf, among many others. Santos has been invited to several piano and chamber music festivals all over Europe, South America and Asia.
As an invited soloist with orchestra, Bernardo had the opportunity to play with the Minas Gerais Symphony Orchestra, Amazon Chamber Orchestra, Orquesta Filarmónica de Cali, Vidin State Philarmonic Orchestra, Orquestra Clássica do Centro, Orquestra Filarmonia das Beiras, among others. He has played under the baton of conductors such as Antonio Vassalo Lourenco, Bruno Martins, Charles Gambetta, Hilo Carriel, Kira Omelchenko, Jorge Mario Uribe, Marcelo de Jesus, and Silvio Viegas.
Bernardo complements his artistic career with research on famed Portuguese composers Berta Alves de Sousa and Frederico de Freitas, being responsible for the critical edition and publishing of works by both composers. His main object of research now incides on the music for piano by Portuguese composer Ruy Coelho. Bernardo gave masterclasses in several universities and music schools in Portugal, Brazil and Colombia.
Bernardo Santos is an avid chamber musician, having studied with Antonio Chagas Rosa, Eugene Asti and Martino Tirimo. Bernardo collaborated with artists such as André Lacerda, David Wyn Lloyd, Diana Rodriguez Vivas, Diego Caetano, Liana Branscome, Olga Argo, Svetlana Rudenko and Belem Quartet from Brazil. Bernardo has also participated in the project "Curtas" of the composer and guitarist Israel Costa Pereira, having recorded a CD for this project. During the summer of 2020, Bernardo Santos recorded, alongside David Lloyd, the complete works for violin and piano of Edvard Grieg for Da Vinci Publishing, based in Japan.
Bernardo Santos is currently taking part of the Doctoral Programme in Music Performance (PhD) at the University of Aveiro. Bernardo graduated from Trinity Laban Conservatoire of Music and Dance in London, Conservatori del Liceu in Barcelona and from the University of Aveiro (Aveiro City Prize), having studied with Deniz Gelenbe, Josep Colom, Álvaro Teixeira Lopes and Klara Dolynay. During his studies, Bernardo Santos was a Trinity College London Scholar and recipient of scholarships from Fundação GDA and Fundação Dionísio Pinheiro e Alice Cardoso Pinheiro.
Réservations obligatoires ci-après – Entrée: 15 € – 7 € (étudiants et enfants de moins de 12 ans)
Covid Safe Ticket obligatoire!
Réservations
Les paiements s'effectuent uniquement en espèces à l'entrée des événements.
Les réservations sont closes pour cet événement.